Restaurant
Restaurant Chateau de la Chapelle's head chef is Jürgen Van Riet
His culinary talents expand past those of a usual chef, staying calm and focused.
With a passion for working with fresh seasonal products from local producers and suppliers. He cooks dishes that satisfy his guest's palates and at the same time fulfill his creative need. Being talented and passionate, Jürgen loves to work with the seasons and combine worldly flavors with local products to bring classical dishes in his own unique style.
Always eager to learn and experiment to create the perfect menu alongside his team.

This year we are honored and humbled, as our restaurant got rewarded by
the prestigious Gault & Millau as a newcomer in the guide.

In 2023 we welcome you to our gastronomic outdoor restaurant
where our chef Jürgen Van Riet serves a gastronomic outdoor dining experience,
accompanied by a wine pairing arrangement consisting of beautiful bio and natural wine
selections alongside continental classics from the centuries-old cellar.

SUMMER BY JÜRGEN VAN RIET
◦

+mi cuit salmon – herring caviar – black olive crumble – parsley oil – fermented red onion +
+ sour cream – mustard seed – basilicum aoili +
◦
++ zeeland mussels with chicory beer ++
◦
+++ cucumber gazpacho – mint oil du jardin +++
◦

++ beef tataki – wasabi – pickled radish & gingembre – marinated beech mushroom – soy ++
◦
+ sea bass – dill – fennel – tomato – wild garlic espuma +
rosemary baby potatoes
/
+ wague steak du ferme tabruex – ceviche of greens – tarragon mayonaise +
rosemary baby potatoes
/

+ grilled pointed cabage – rock salt – ginger – oriental lacquer – za'tar +
rosemary baby potatoes
◦
+ strawberries – yoghurt – elderflower – spinach – fennel – dragon spice +

————–
local condroz cheese selection by the chef
extra sur-plus

————–

SUMMER SUGGESTIONS

** grilled langoustine – tarragon – wild garlic butter – burned lime **
23,-
⦿
** steak tartar du la chapelle – quail yolk – caper apple – bloody mary granite **
23,-
————–

+ 3-course +
56,-
⦿
++ 4-course ++
74,-
⦿
+++ 5-course +++
92,-
⦿

6-course chef dinner + amuse
104,-

⦿

* extra course "le fromage local" *
18,-
⦿

wine pairing 6-course dinner
54,-
⦿
wine pairing 5-course dinner
45-
⦿
wine pairing 4-course dinner
36-
⦿

wine pairing 3-course
27,-
⦿

* wine pairing addition per course *
9,-

In case of any food allergies or
dietary restrictions please inform our staff


OPENING HOURS SUMMER 2023
monday: closed
tuesday: dinner 18:30 – 22:30
wednesday: lunch 12:30 – 15:00 | dinner 18:30 – 22:30
thursday: lunch 12:30 – 15:00 | dinner 18:30 – 22:30
friday: lunch 12:30 – 15:00 | dinner 18:30 – 22:30
saturday: lunch 12:30 – 15:00 | dinner 18:30 – 22:30
sunday: lunch 12:30 – 15:00 | dinner 18:30 – 22:30

we advise making a reservation via the reservations button
above or via the link below
at La Chapelle, we work exclusively with fresh products and therefore
depend on the market supply. we apologize in case of unavailability of certain ingredients
we send love to our suppliers jardin d'antan, ferme tabruex, la ferme requir, l'avouerie.

Note: During Culinary Weekender Events
we only serve the menu presented on that weekend.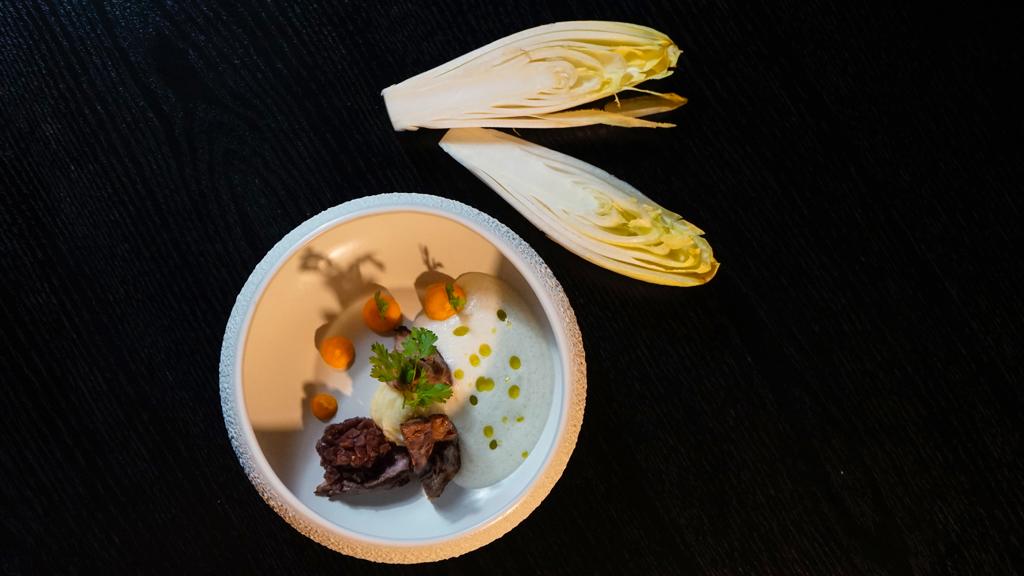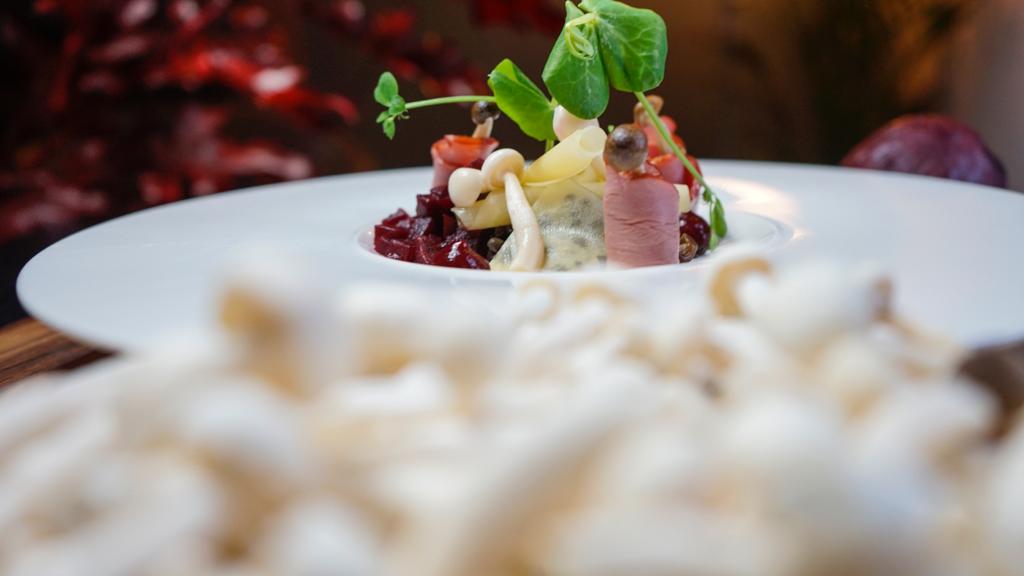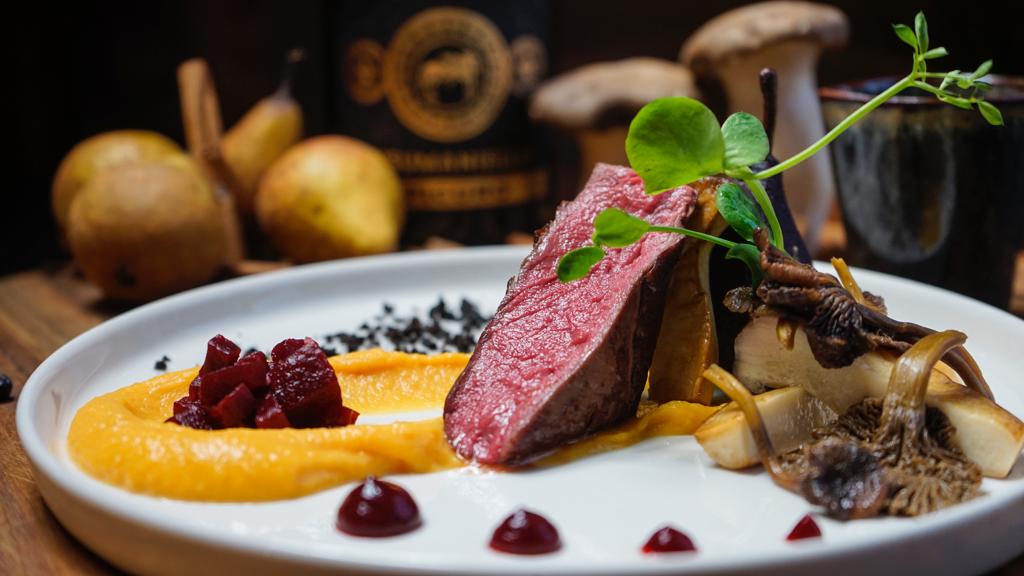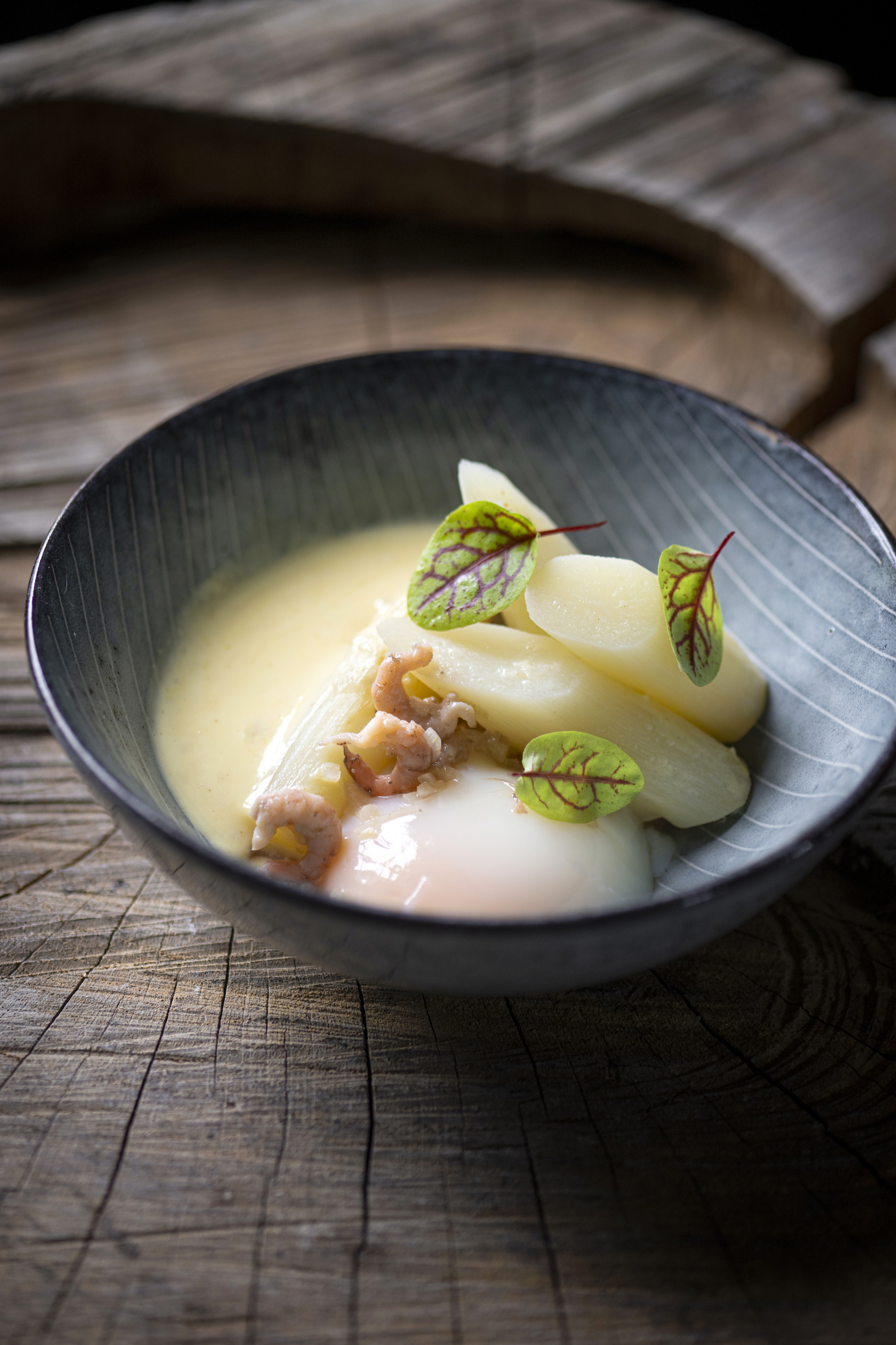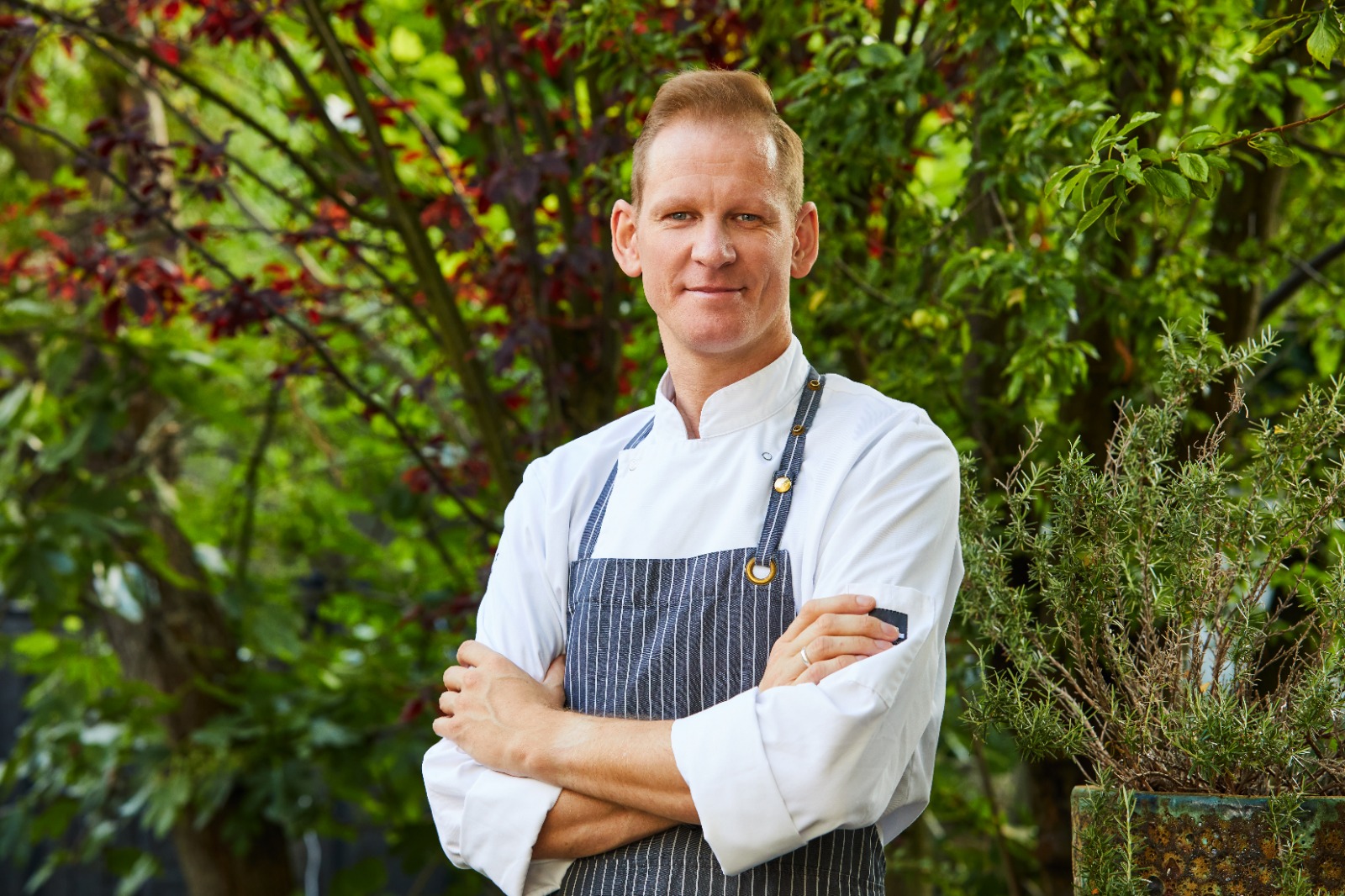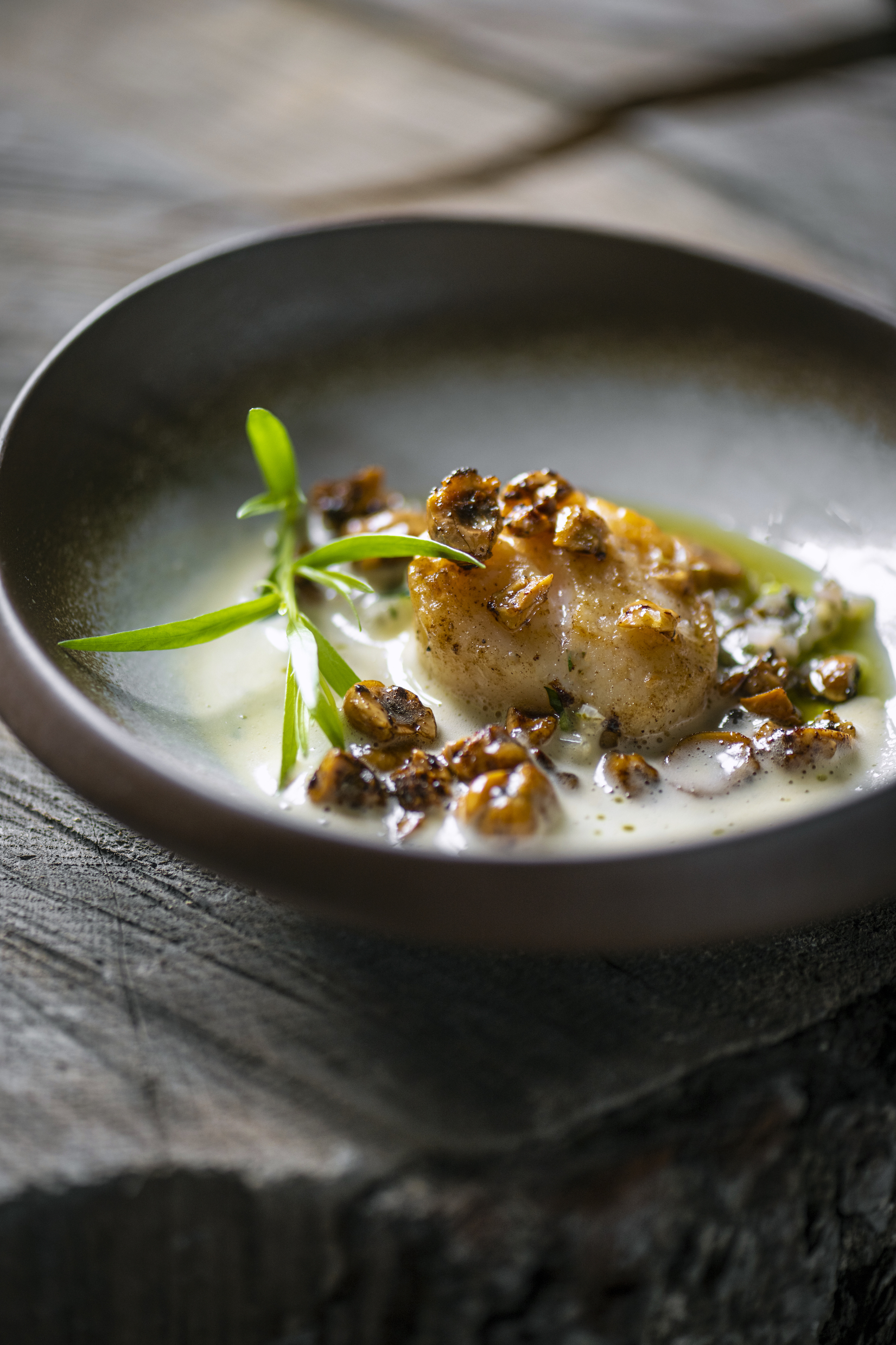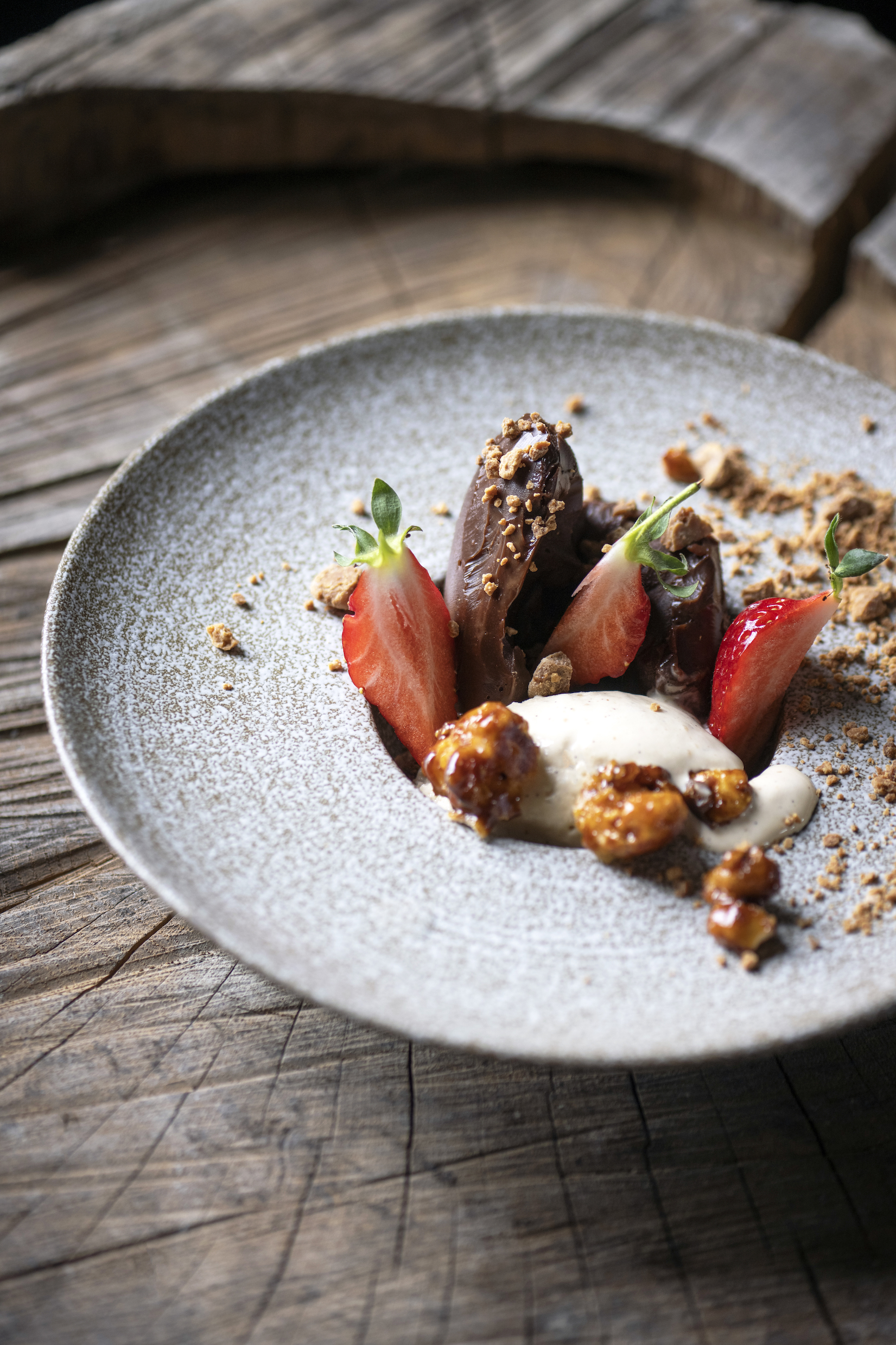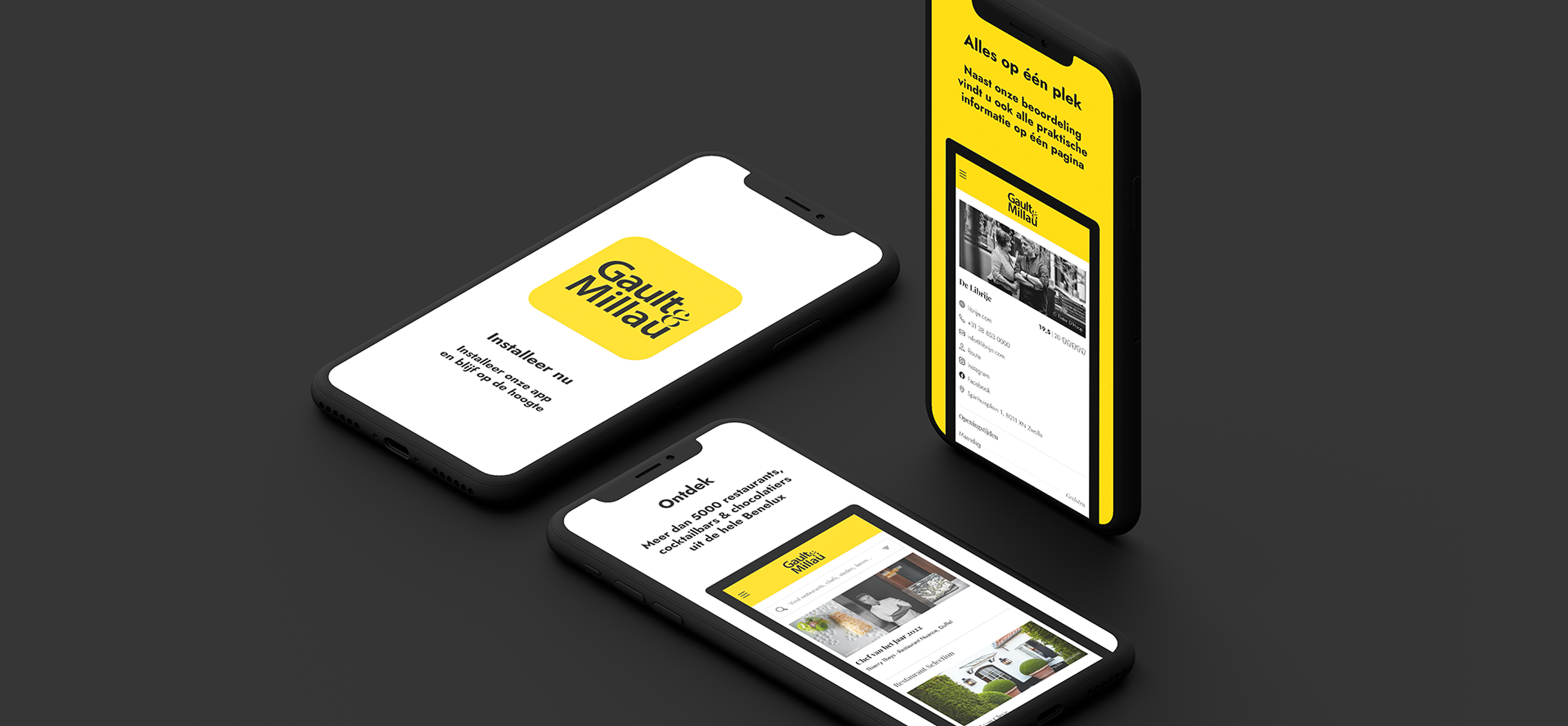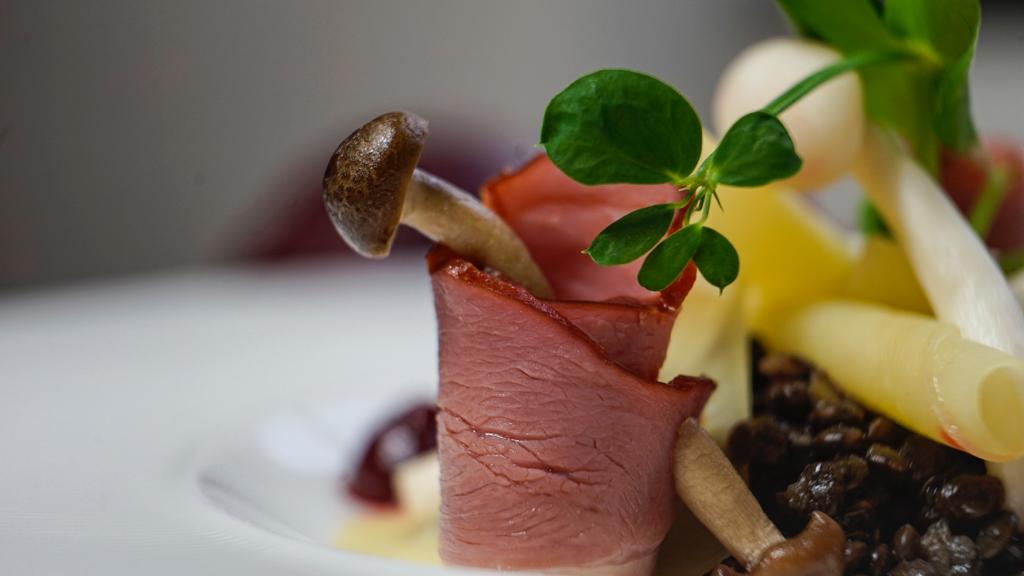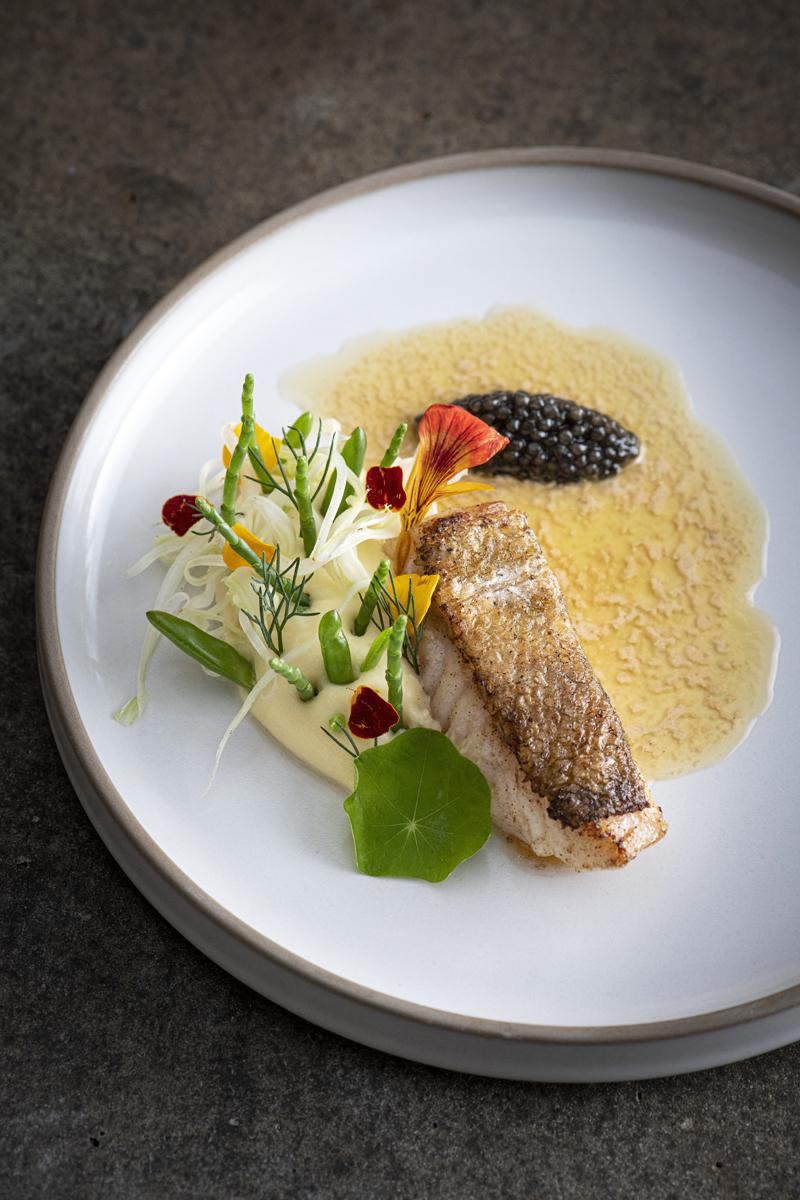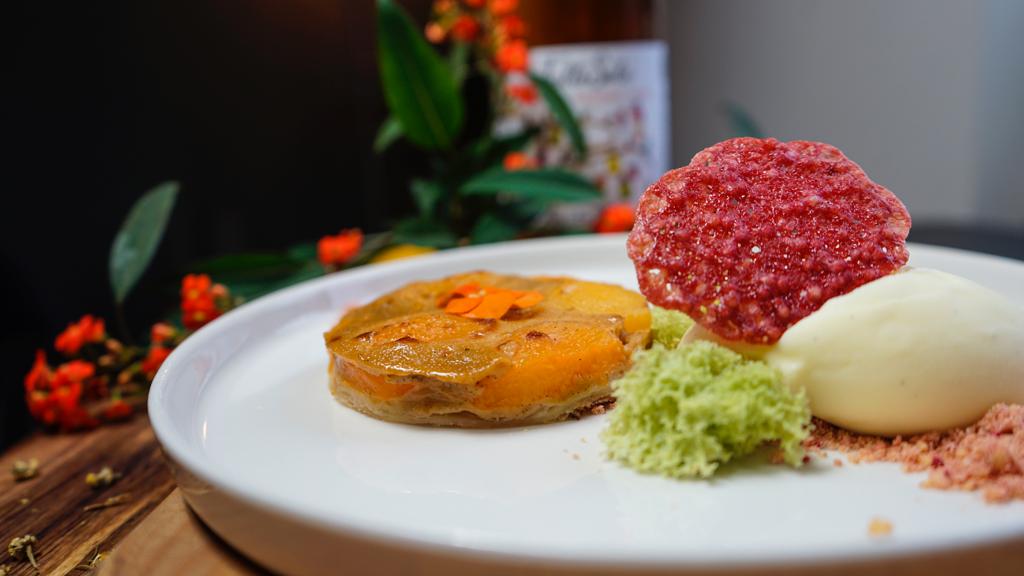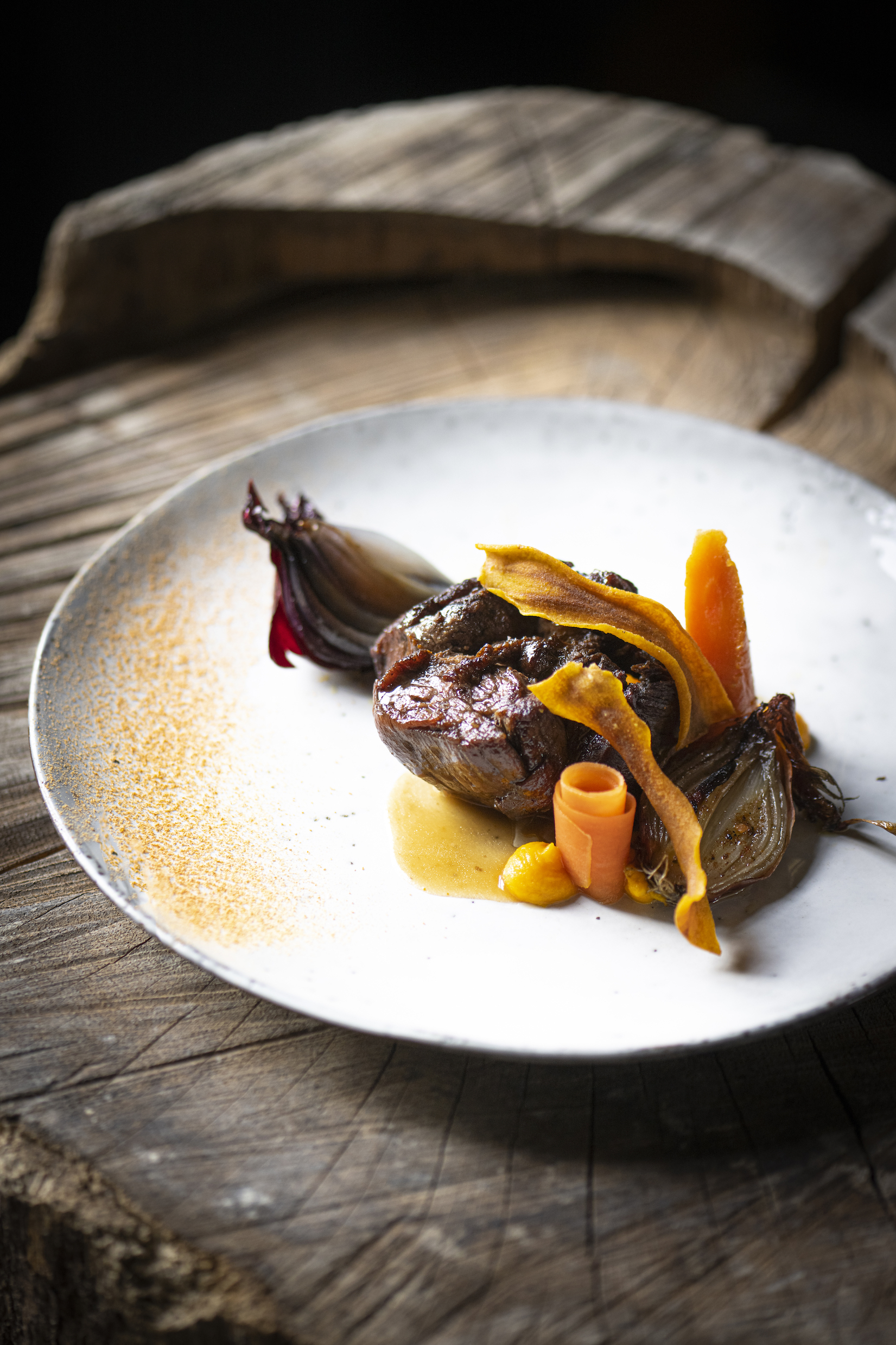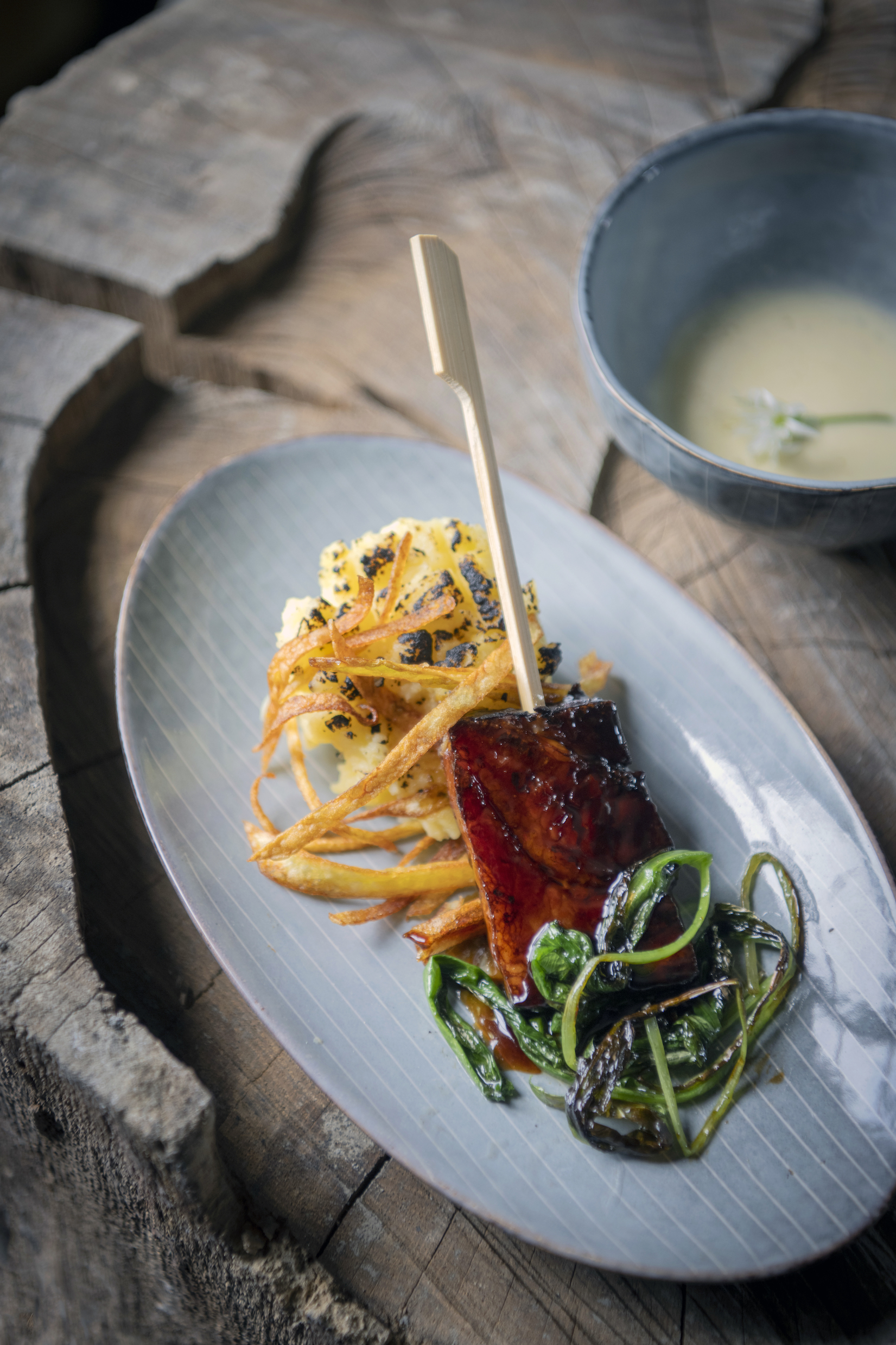 "It is no secret that food brings people together. Just preparing and enjoying it forges friendships and strengthens bonds. When we sit together at a table or around the campfire, listening to stories and enjoying the beautiful surroundings, the stars, the power of nature proves it's stronger than us as individuals. It is that feeling that we want to bring and share"


UPCOMING CULINARY WEEKENDERS 2023
ZOUTEROVER featuring KEVIN KEGELAARS AND NICK VAN HOOF
CHATEAU DE LA CHAPELLE
15 – 16 – 17 SEPTEMBER 2023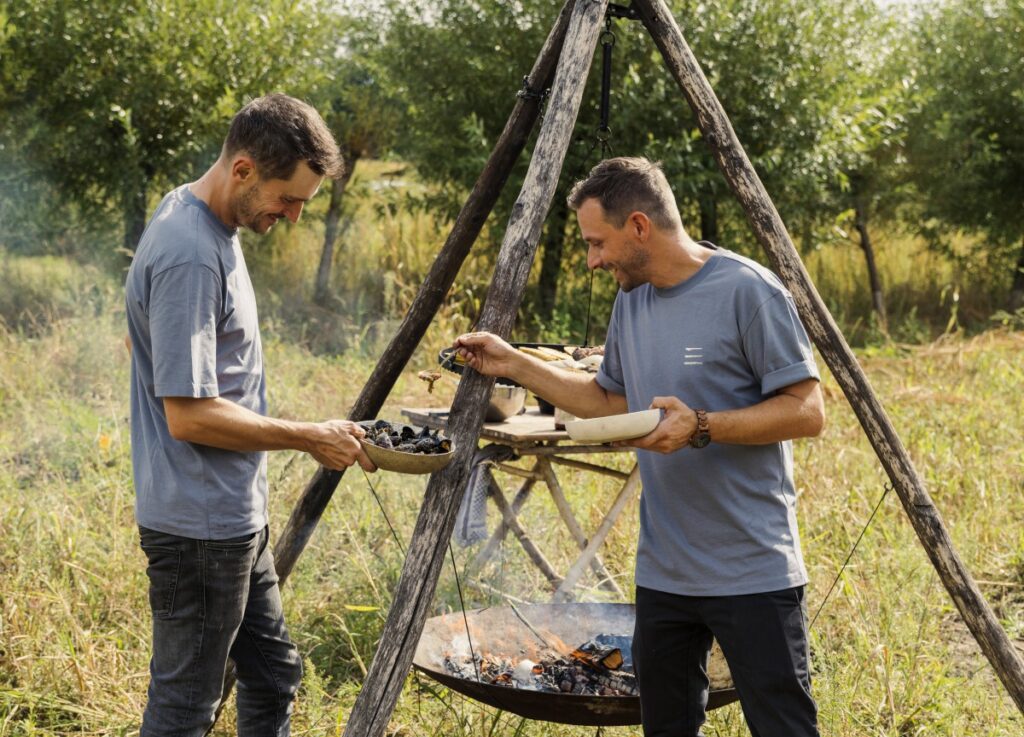 This Friday and Saturday culinary weekend Friday 15 September, Saturday 16 September we proudly invite Grillmaster winners, Njam open-fire chefs, and authors of the book PUUR BBQ and SALT ON THE FIRE Kevin Kegerlaars & Hoof and Nick Van Hoof from the infamous restaurant Zouterover.

There is nothing like sitting together around a smoldering barbecue and enjoying the most delicious food.

Chefs Nick and Kevin from Zouterover love nothing more than bringing people together with their deliciously accessible dishes, prepared with respect for the product.

Zouterover tries to make people stop and think about simple things again.
Things that are often forgotten in our daily rush.

Food is a basic need. Basic needs very often lapse into routine and drudgery.
Deep inside, humans still have a primal instinct. People used to use fire to keep the creatures of the night at bay, warm themselves and prepare food. At the campfire, stories were exchanged.

everything you taste at Zouterover is cooked in, on, or around an open fire.
Zouterover works with a zero-waste philosophy, going 'back to basics'.
In other words: 'from farm to plate'.

Pure – locally grown – flavors.
They follow the seasons and the supply.

Expect dishes like 'filet d'Anvers carpaccio smoked on coffee beans', 'celeriac in salt crust', 'blackened butternut with goat cheese', or 'grilled scallops finished with licorice salt'.
And herbs from their own picking garden.

In 2018, Nick and Kevin, educator and teacher, won the Flemish TV program Grillmasters and made their passion their profession. Two fire chefs bring honest, pure dishes straight from the fire to the people.

After running a restaurant at Nieuwe Zuid in Antwerp for 1.5 years, they chose to put themselves more into the conceptual and experimental. In 2021, they proudly opened the Zouterover Experience Centre in the authentic farmstead of the tramp colony in Wortel.

94 euro per person for sleepover guests starts at 19:30 and welcome at 19:00
105 euro per person for non-sleeping guests starts at 19:30 and welcome at 19:00

To make reservations also non-sleeping guests are welcome, please visit: wwc.resengo.com/La_Chapelle_Anthisnes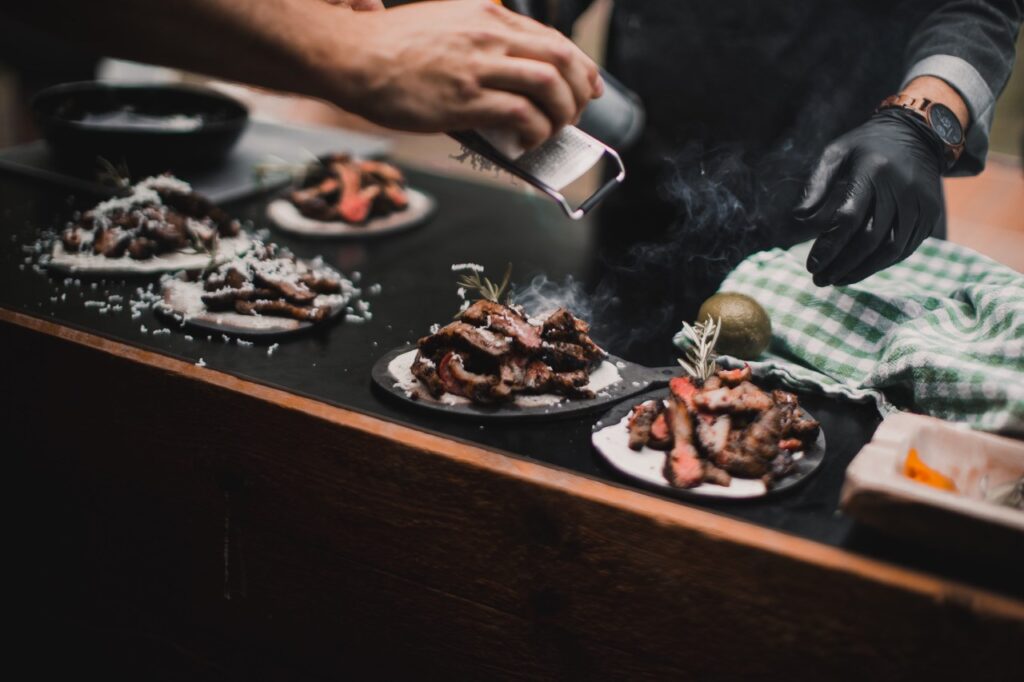 FRIDAY 15 SEPTEMBER – ZOUTEROVER OPEN FIRE DINNER – 19:30
SATURDAY 16 SEPTEMBER – ZOUTEROVER OPEN FIRE DINNER – 19:00