Restaurant
Restaurant Chateau de la Chapelle by Jürgen Van Riet
His culinary talents expand past those of a usual chef, staying calm and focused.
With a passion for working with fresh seasonal products from local producers and suppliers. He cooks dishes that satisfy his guest's palates and at the same time fulfill his creative need. Being talented and passionate, Jürgen loves to work with the seasons and combine worldly flavors with local products to bring classical dishes in his own unique style. Always eager to learn and experiment to create the perfect menu alongside his team. This year we are honored and humbled, as our restaurant got rewarded by the Gault & Millau as a newcomer in the prestigious guide.

This new year 2023 we invite you to our gastronomic kitchen-to-table restaurant where our chef Jürgen Van Riet serves a 7-course dining experience,
With this menu, you can also add a custom wine pairing arrangement consisting of some of the beautiful bio and natural wines from the centuries-old cellar.


ANNI PRANDIUM COSILLIA
◦

label rouge salmon tartar – granny smith – kalamansi – terragon
◦
+ pasta fideuà – razor clam – vongole – venus clams +

◦
lacquered quail – jerusalem artichoke – brussels sprouts – banyuls
◦

++ scallops – black pudding – yellow carrot – beurre blanc ++
◦
ris de veau – vitelotte – celeriac – mini carrot – coffee
◦
+ dry aged sirloin steak – chimichurri – gratin – salsify – green cabbage +
◦

+ black sesame cremeux – almond and coconut crisp & ginger sorbet +
◦
* local cheese selection from the chef *
cheese extra sur-plus

⦿

7-course dinner + amuse
109,-

⦿

+ 3-course lunch +
54,-
⦿
++ 4-course lunch ++
64,-
⦿

* extra course "le fromage local" *
16,-
⦿

Wine pairing 6-course dinner
48,-
⦿

+/++ Wine pairing 3-course lunch +/++
24,-
⦿

* Wine option "le fromage" *
8,-


In case of any food allergies or 
dietary restrictions please inform our staff


OPENING HOURS
AUTUMN WINTER 22/23

Monday: closed
Tuesday: closed
Wednesday: closed
Thursday: dinner 18:30 – 22:30 reservation only
Friday: lunch 12:00 -14:00 | dinner 18:30 – 22:30
Saturday: lunch 12:00 – 14:00 | dinner 18:30 – 23:00
Sunday: lunch 12:00 – 14:00 | dinner 18:30 – 23:00 reservation only

We strongly advise making a reservation via the reservations button
above or via the link below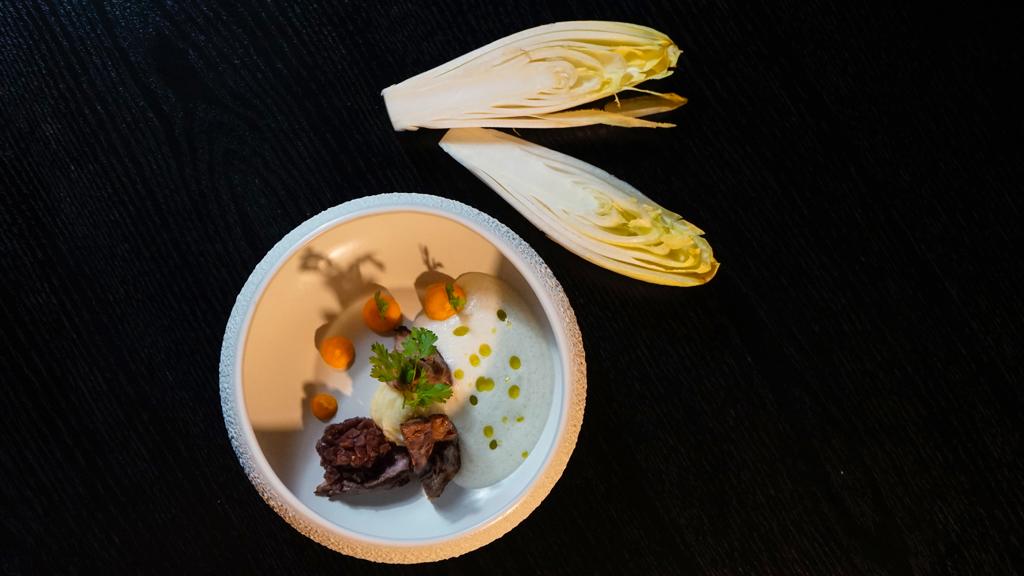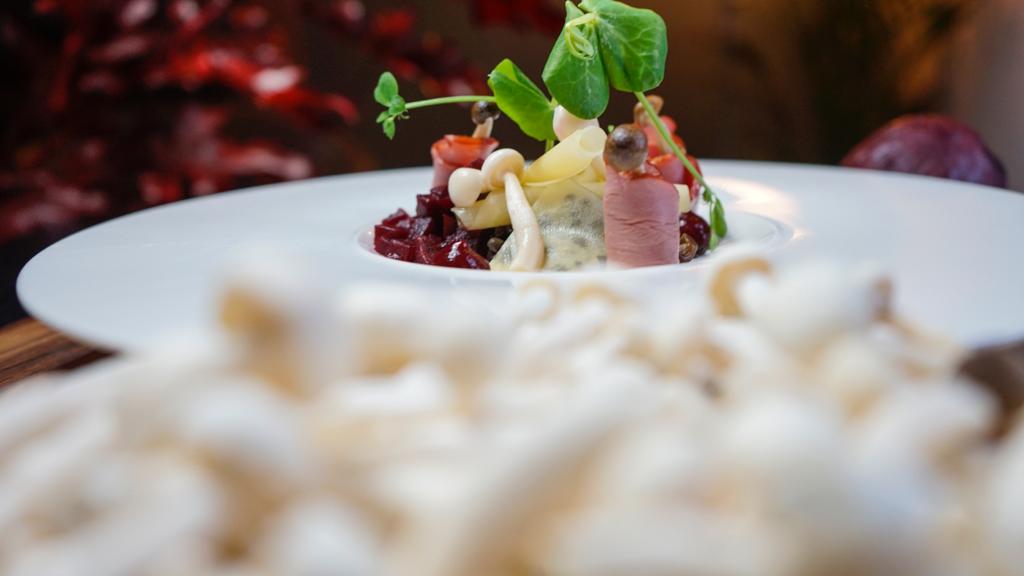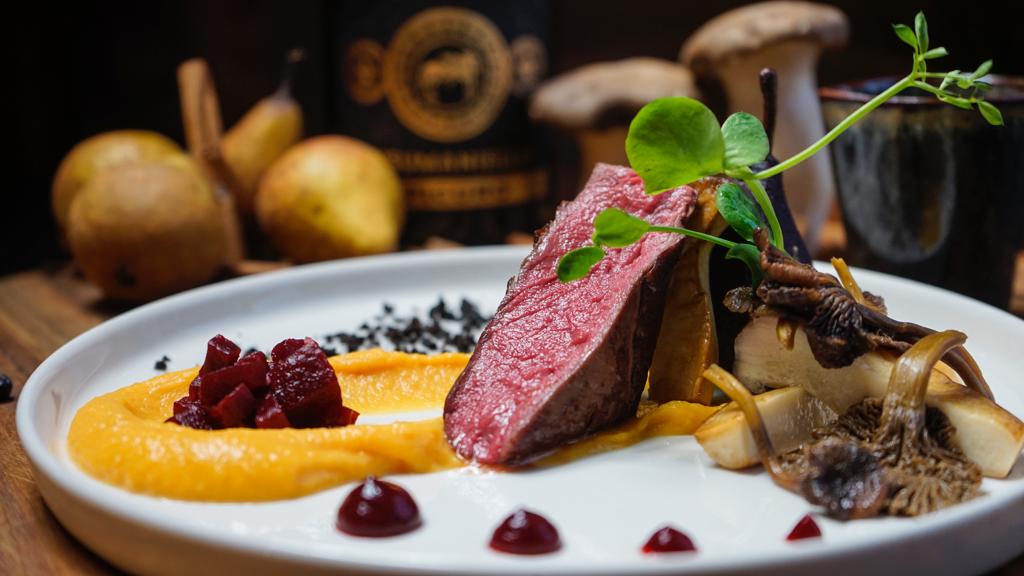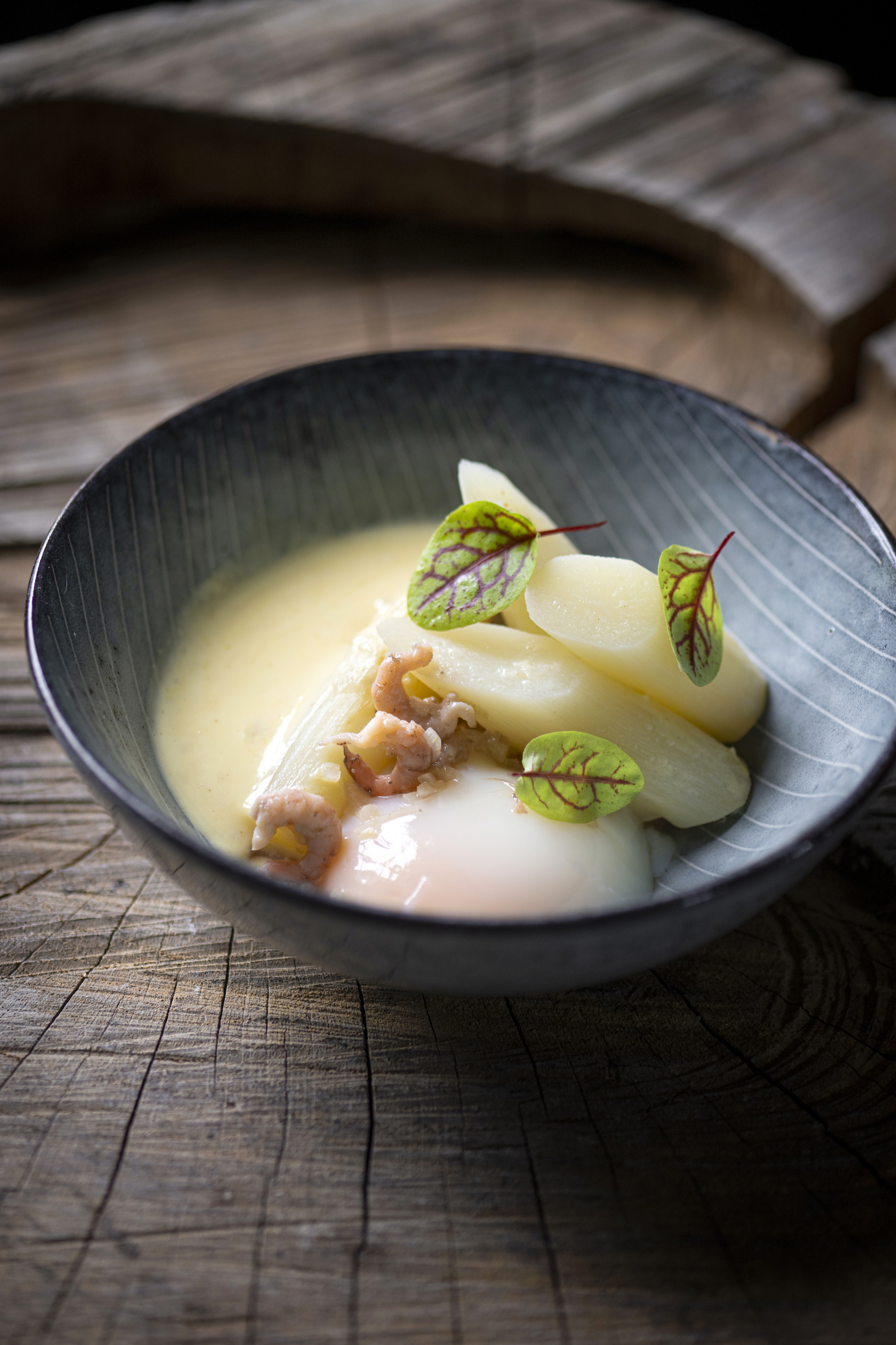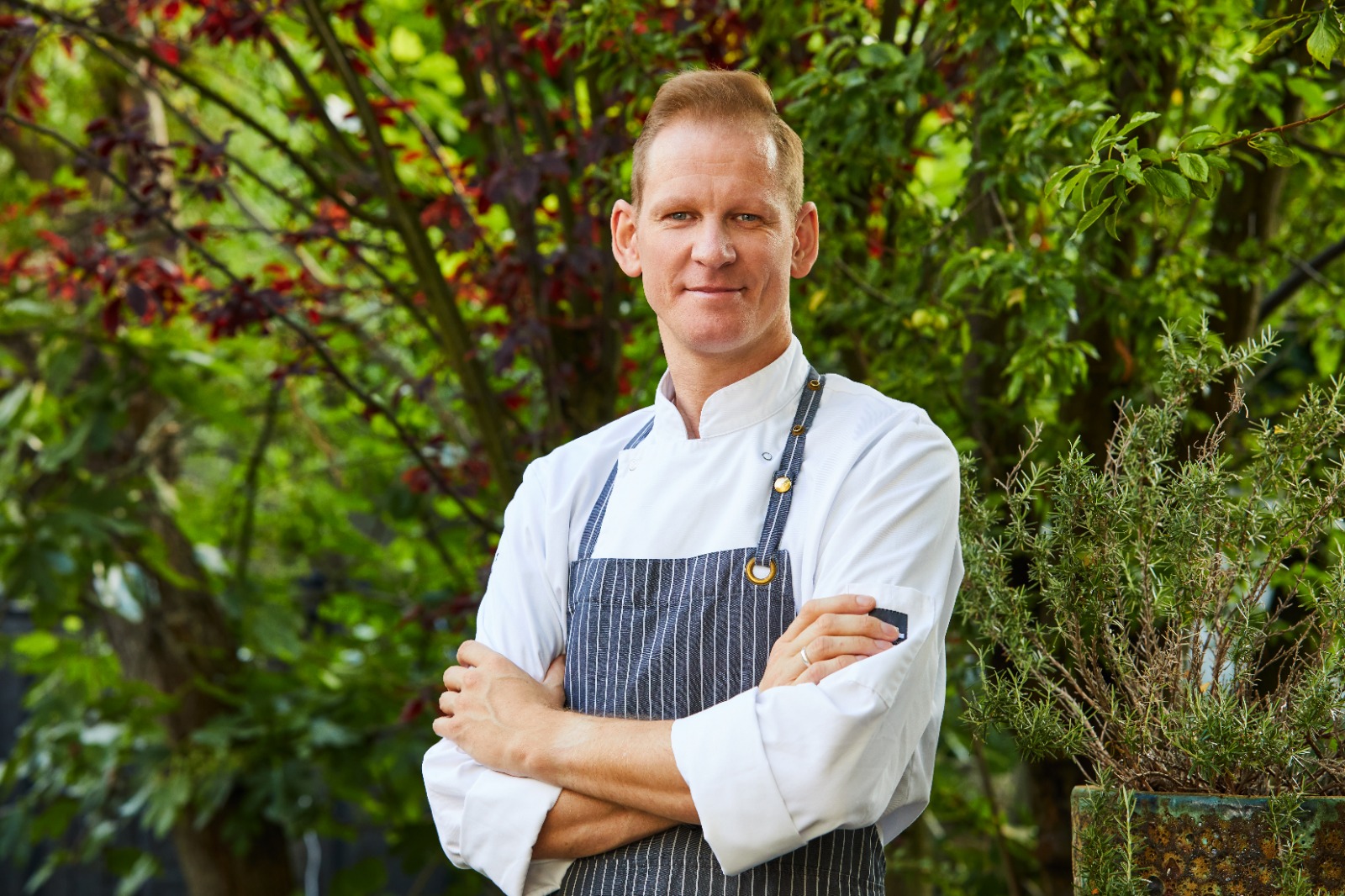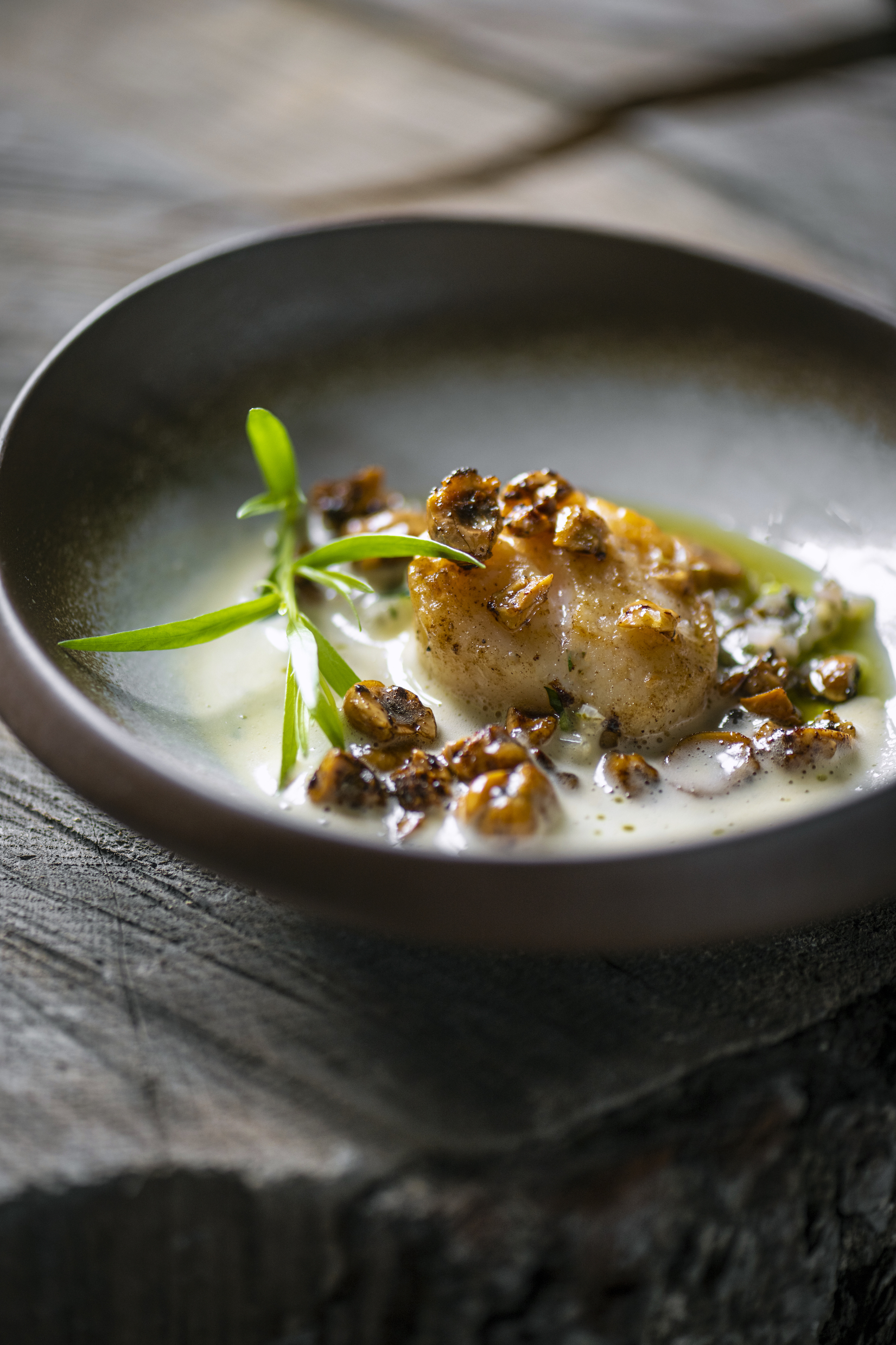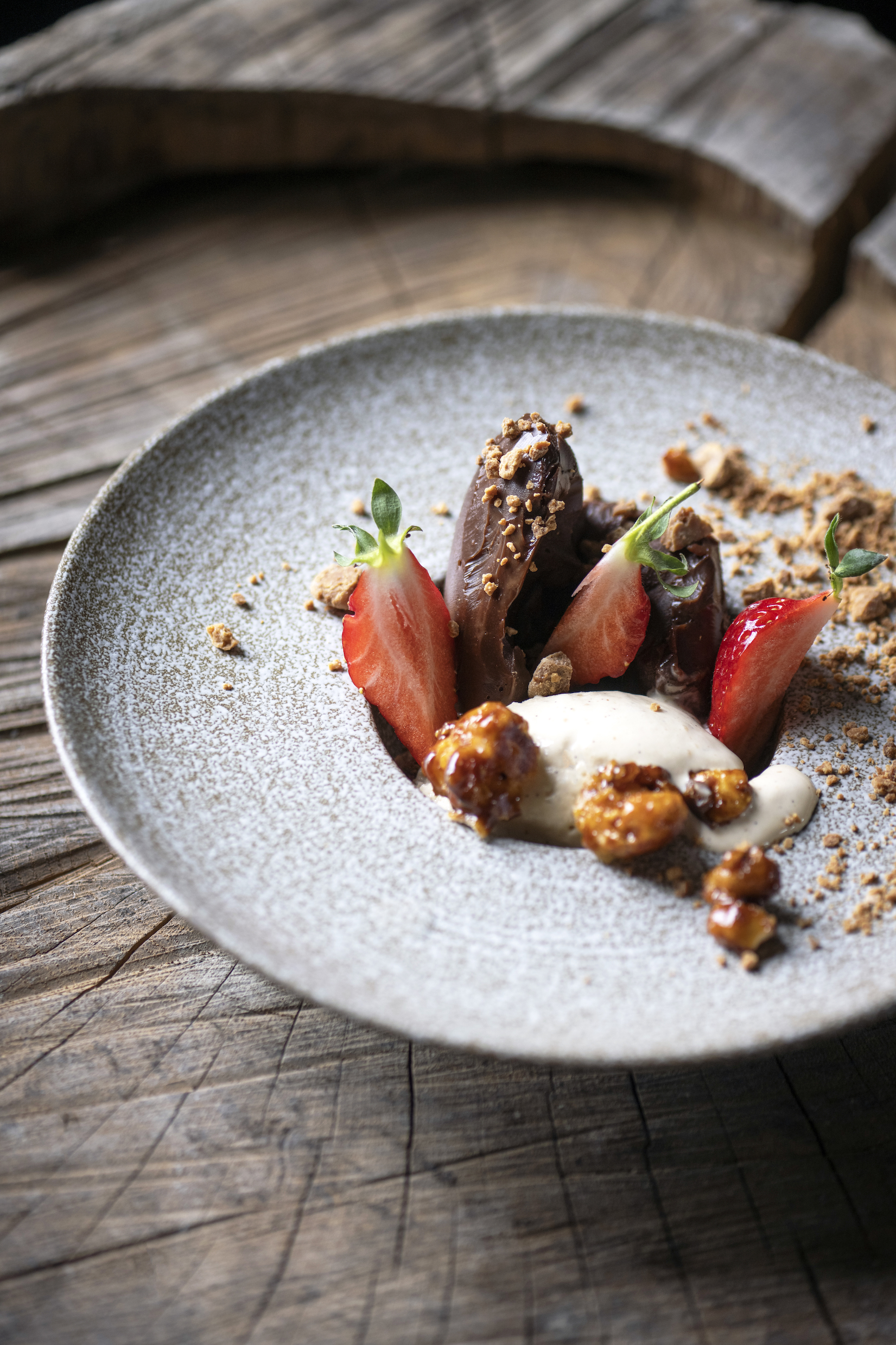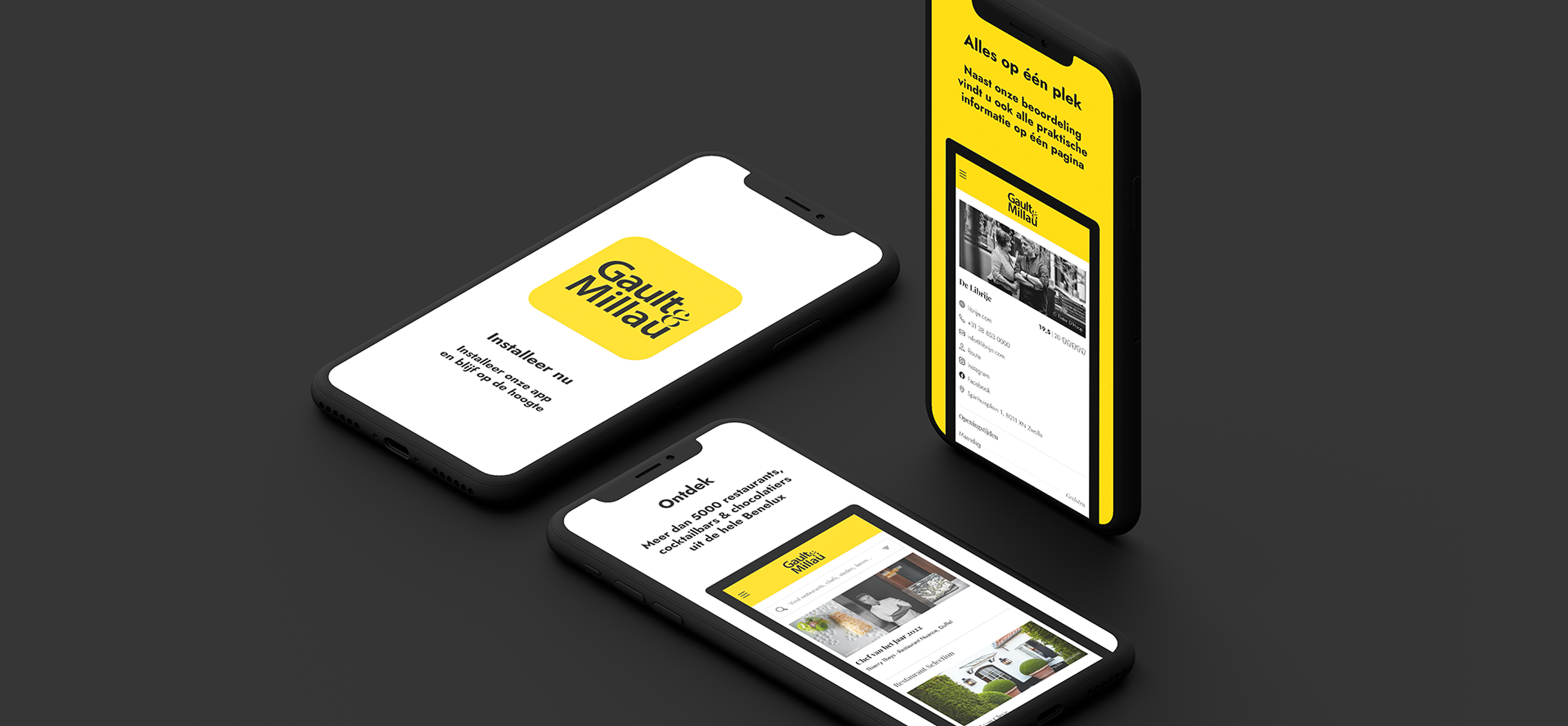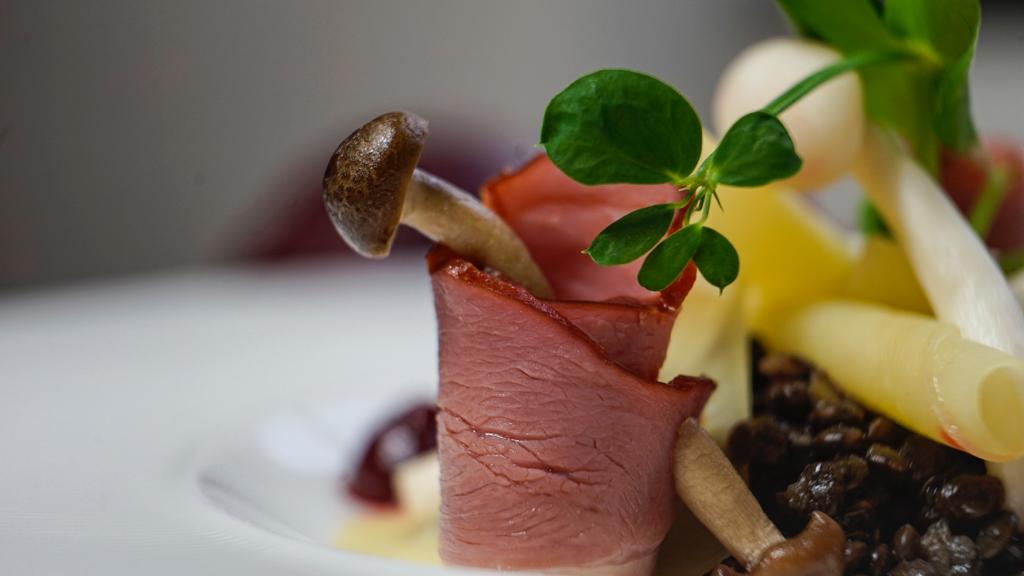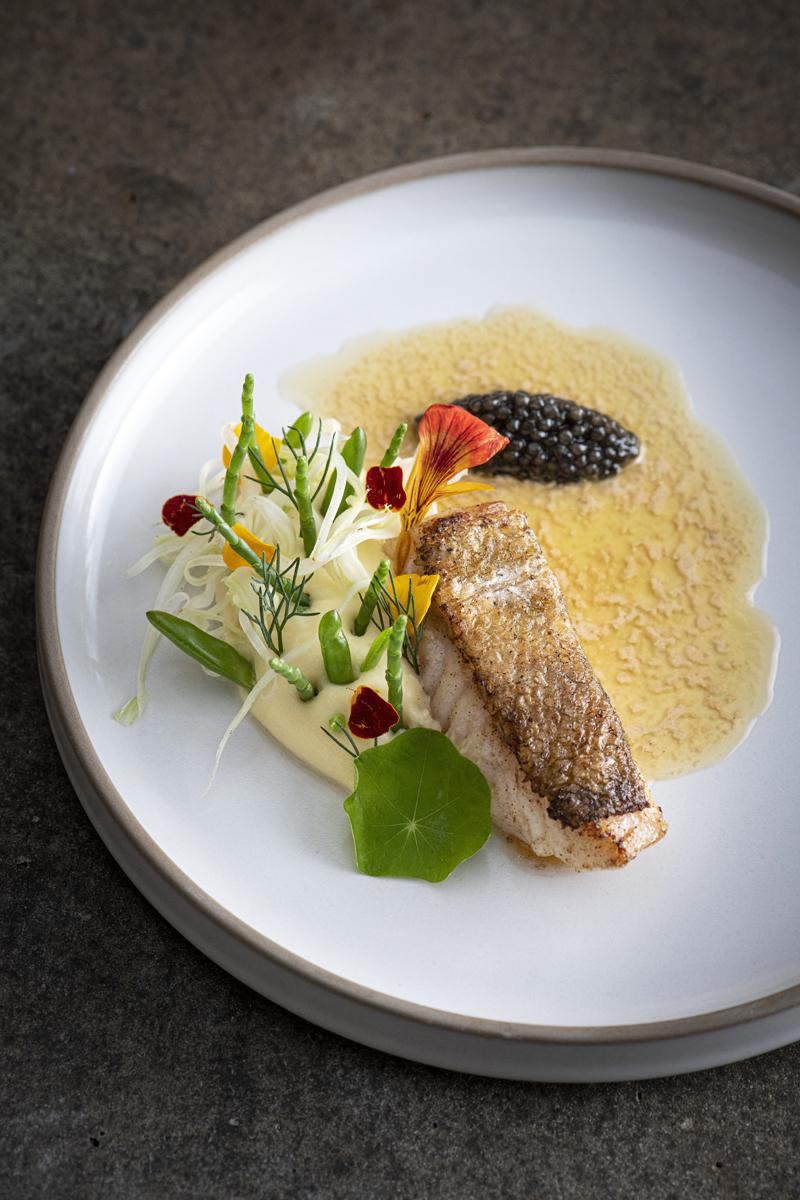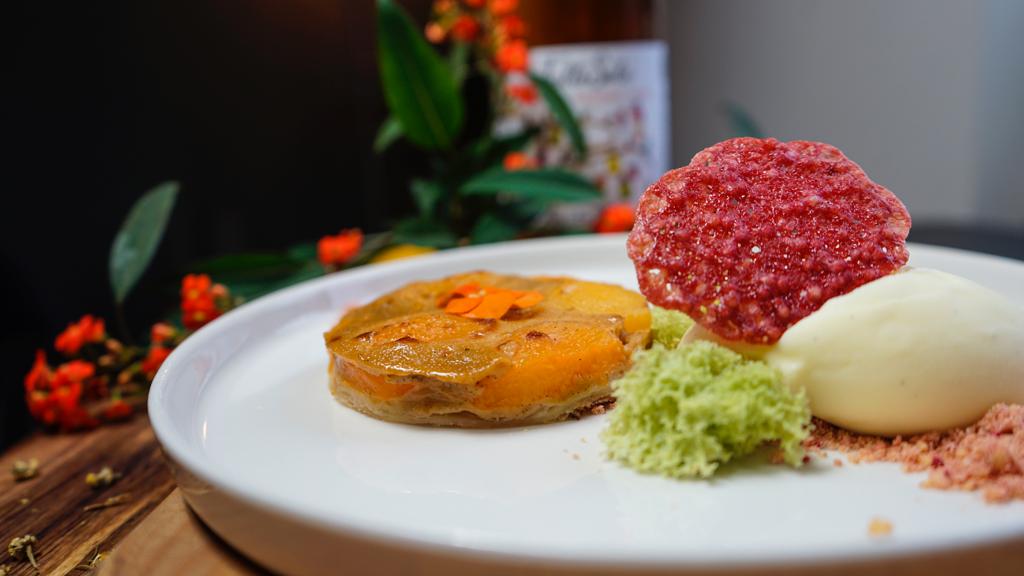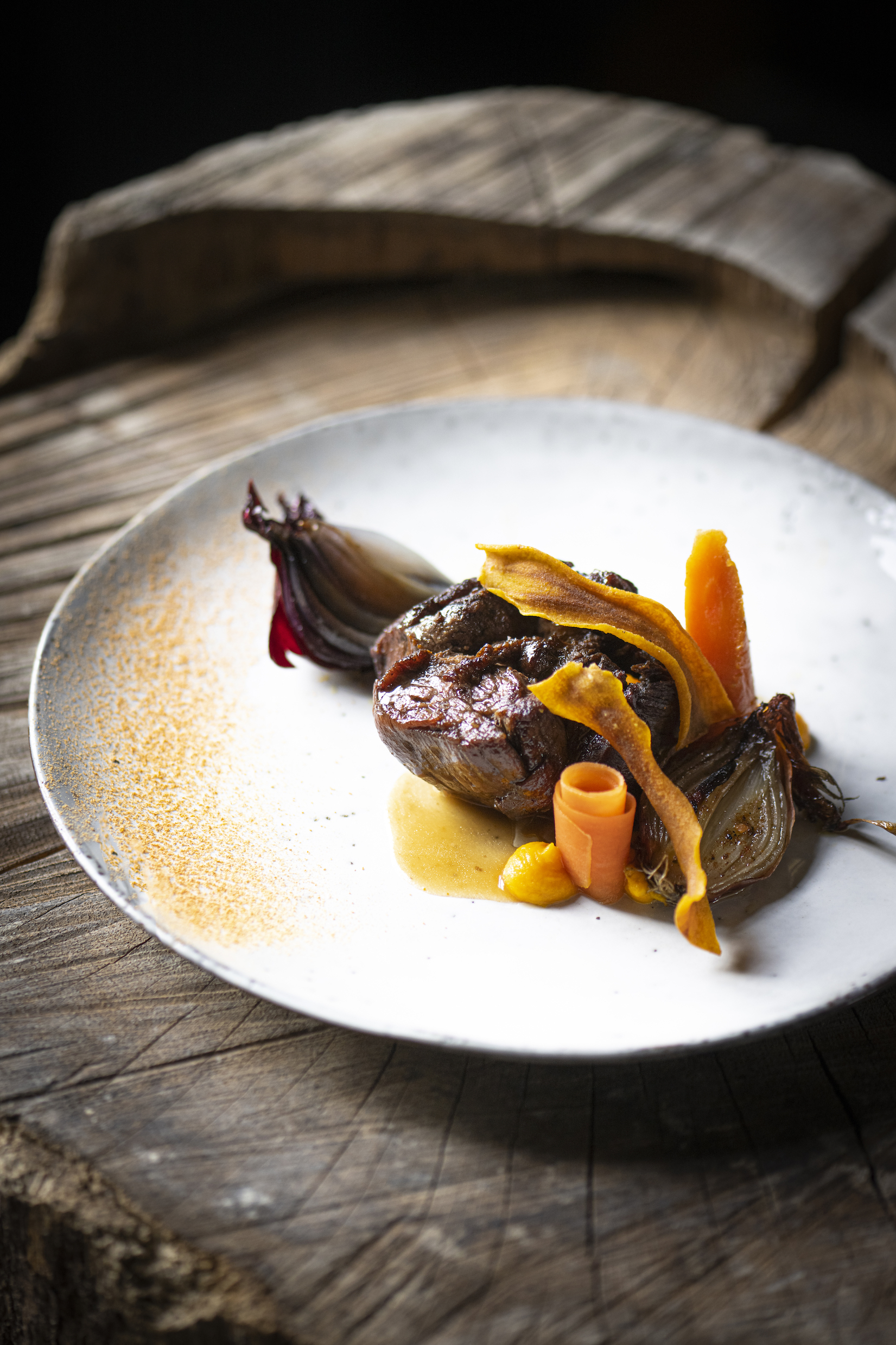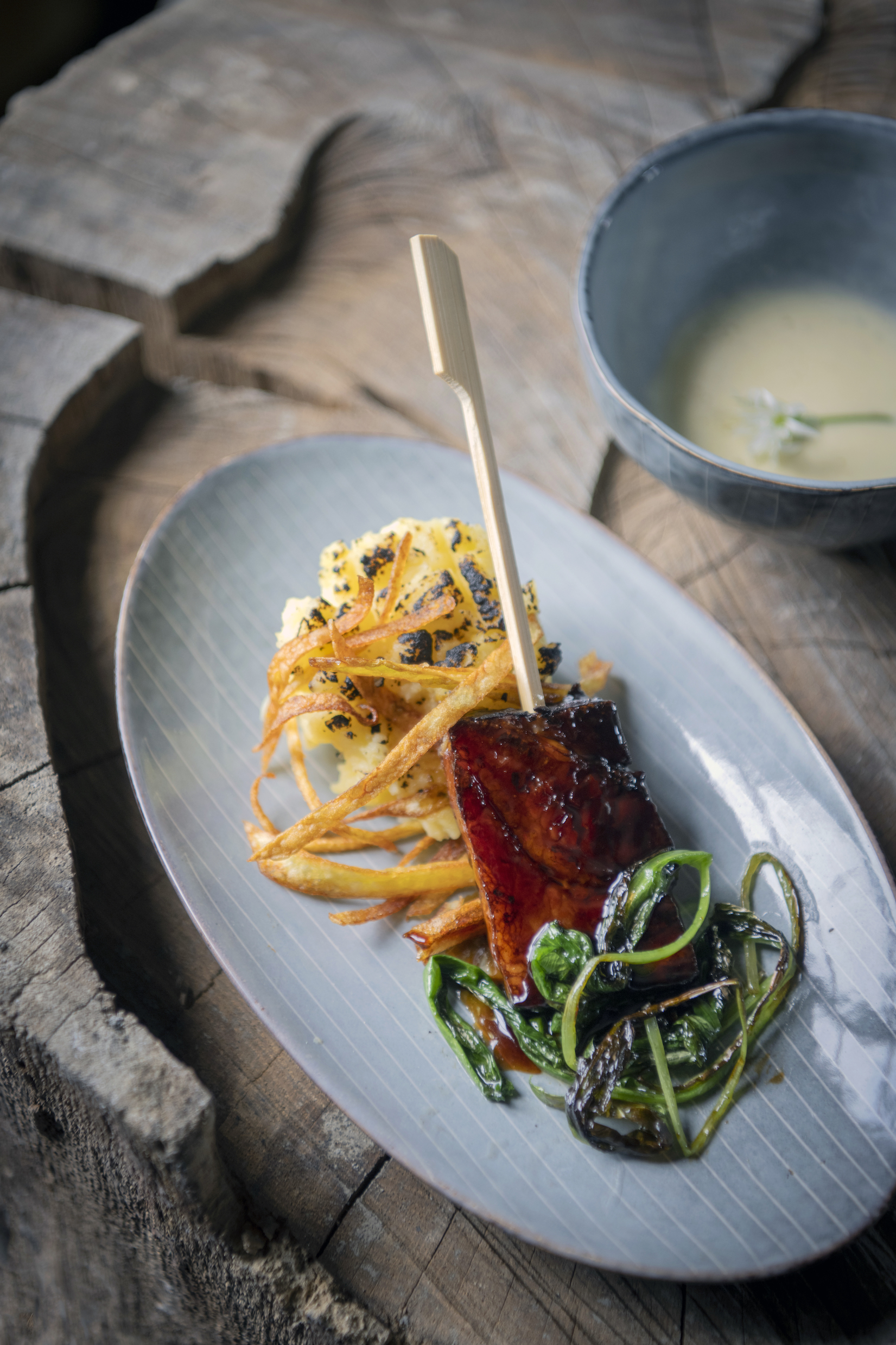 gastronomic culinary weekends
For our next chapter this year we're also inviting some of our international culinary friends.
Sustainable and ecological thinking remains important and this is reflected in the culinary program for the coming season.
flashback to our opening summer
season 2021 with Seppe Nobels
Last summer you had the chance to discover Restaurant La Chapelle
outside on our balcony beautifully covered by an organic stretch tent
with a magnificent view of the Domaine.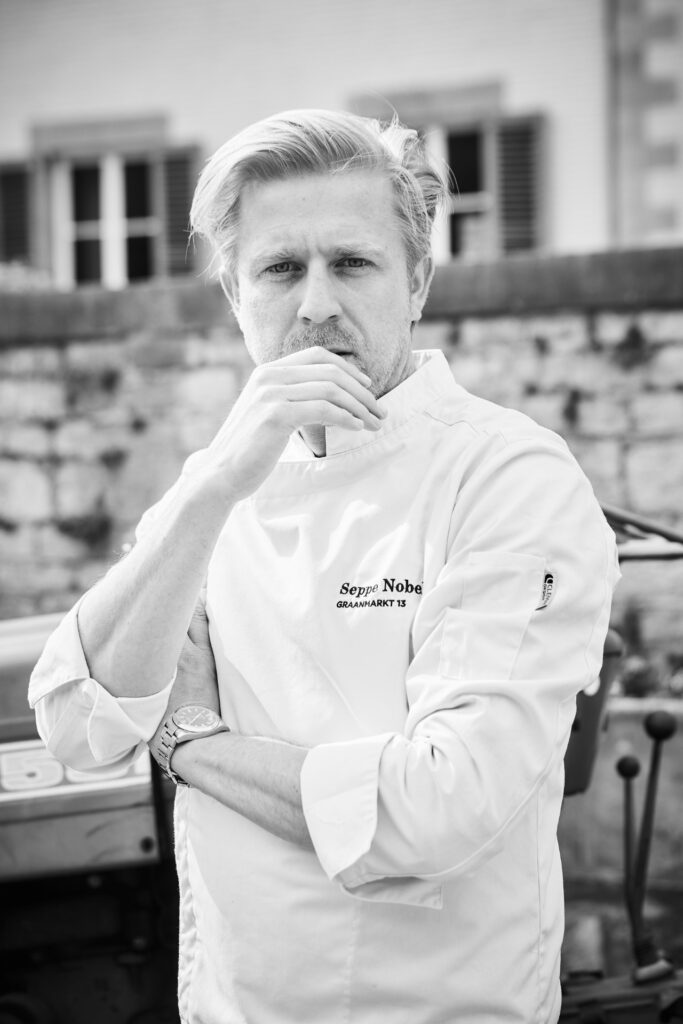 During the summer of 2021 Seppe Nobels was the culinary brain and curator of La Chapelle. The well-known green Michelin star chef is a symbol of a kitchen that is as green as it is sustainable. Going to our restaurant is a true discovery, our menu is composed according to Seppe's farm-to-fork principle: local, fresh, and in collaboration with local farmers in order to strengthen the economic and social ties with the region and its people.
On Fridays, Seppe Nobels cooked a weekly seven-course menu called Seppe's Friday.
Seppe created new dishes that are always in tune with the rhythm of nature and what the farmer in the field has to offer, with his typical signature. This, combined with his own new culinary discoveries and recent inspirations, make this menu a new exciting chapter.



"It is no secret that food brings people together. Just preparing and enjoying it forges friendships and strengthens bonds. When we sit together at a table or around the campfire, listening to stories and enjoying the beautiful surroundings, the stars, the power of nature proves it's stronger than us as individuals. It is that feeling that we want to bring and share"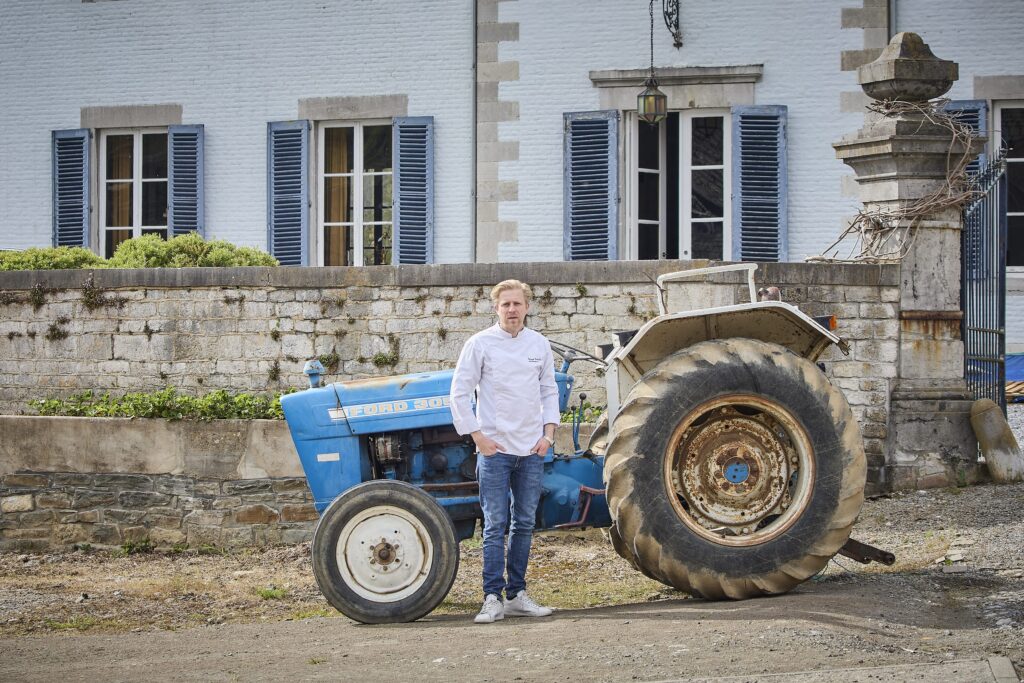 As a child, Seppe Nobels (°1982) did what can be expected of a cook: he liked stirring in his mother's pots. What's more, he spent hours in his small city garden in Mechelen, where he grew his first tomatoes and radishes. No one could have guessed at the time that this was the seedbed for what would later become a leading and inspiring farm-to-plate story.
For Seppe, cooking is inextricably linked to the environment in which he lives and works. Every day offers a new challenge to join others in their search for the best products. They preferably come from the region or directly from his own garden. Seppe looks for other seasonal ingredients at local farmers. Respect for natural flavors and the better regional product define the vision of his kitchen. In recent years, Seppe has written three cookbooks in which his green signature is clearly perceptible. "Vegetables That Sparkle the Conversation" ('Best vegetarian book in the world' by Gourmand Cookbook Awards) and "Greens That Taste Like Friendship" and his latest bestseller "Een Kookboek".
Seppe sees it as his mission to spread vegetable-inspired cuisine as widely and as widely as possible.
In 2015 Seppe Nobels his kitchen at Graanmarkt 13 was named the best vegetable restaurant in Flanders in the green Gault&Milau. In 2018, Graanmarkt 13 is listed as the highest-ranking restaurant in the Benelux in the Best Vegetable Restaurants of the World© list. This was again the case again in 2019 when Seppe's kitchen was added to the prestigious 50 Best list, which lists the 50 best restaurants on earth. Graanmarkt 13 was included in the list of 50 best discoveries – to watch. One year later, Seppe was elected Belgian Culinary Personality of the Year, and is also included in the Order of the Mastercooks of Belgium. And in early 2021, a new award followed: Seppe Nobels received a green Michelin star for his vegetable-inspired cuisine and sustainable culinary philosophy.