SUMMER GLAMPING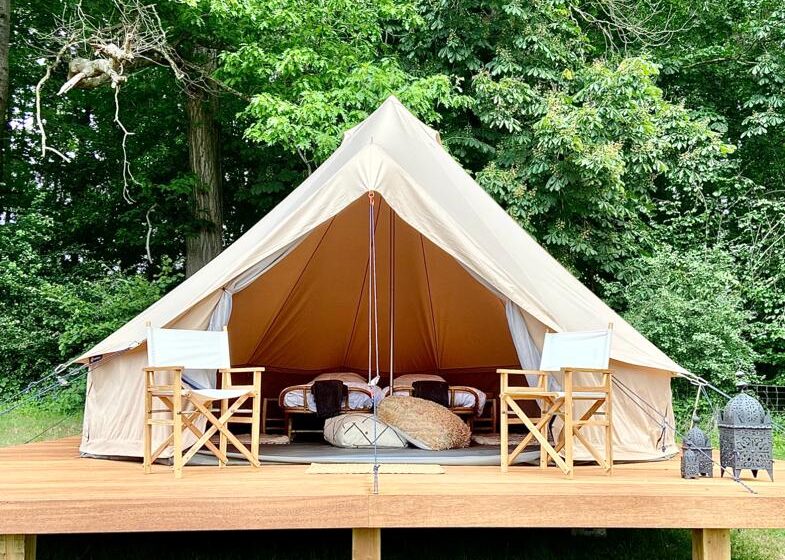 Sleep under the stars in the valley of domaine de la Chapelle with a medieval castle as a backdrop, the interior of the tent will impress you with a justified level of comfort and in a complete harmony with nature. Step onto the terrace of your temporary home and under your bare feet feel the gentle forest fern. Comfortably situated in the meadows of the trees, fill your lungs with oxygen, that is tirelessly produced by the surrounding forest. Inspired by dreams of escaping and never-ending adventures. Autentic designs captivating and stylish tents, for merrymaking or dreaming away.
access to and use of every activity in the garden valley, tennis, pool, etc.
fully equipped comfortable beds
usb a powerbank
an electric light
lock for your tent
terrace platform with 2-4 chairs and a table
towels
mosquito windows.
city tax included
wifi available on the grounds
Our shared sanitary facilities near your tent are complete and with a high level of hygiene and comfort.
Our luxury tents are available from June until September